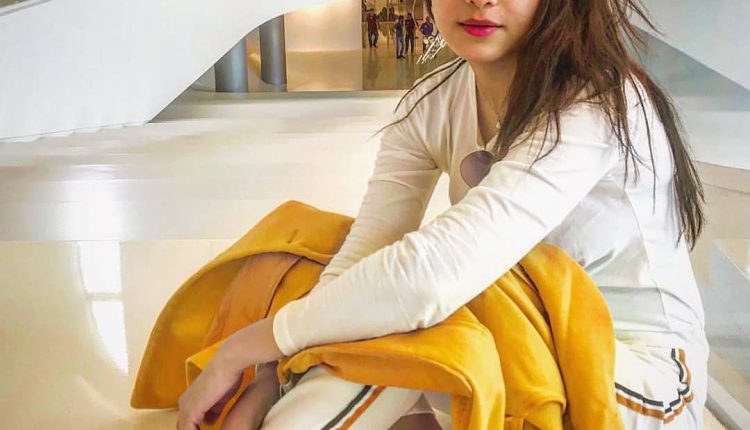 Hina tricks the trick icecream vendor
Turkey is a very famous vacation destination for Pakistanis. Our celebrities also are seen vacationing there very often. The trick ice cream has been going viral for quite some time now. The ice cream vendors trick the customers into thinking that they are holding the ice cream when they are actually not. It's a very creative illusion and people often enjoy having ice cream from there. Mahira Khan visited the stall and she was superbly surprised. The twin sisters Aiman and Minal Khan also had a lot of fun when they visited the ice cream stall.
Hina Altaf is a fun and chirpy girl. She is known to love by her own rules. The actress is in Baku for a vacation and she also managed to get hold of the mystery ice cream there. Hina held the ice cream and the vendor magically took it away. Hina, however, knows how to get what she wants. She, in turn, surprised the vendor as she took ice cream from his hand. Here watch the video:
Hina shared about her life's toughest times with Samina Peerzada. She remembered how her ill mother did not approve of her acting. Her mother suffered from depression and schizophrenia. Hina Altaf shared that her mother used to call her "prostitute" when she started working. She also hinted that she had to start working so that she could bring some money to the house because there was no one else who would do that. Hina said that there were days when her mother used to beat her up so bad that there were marks on her face and her make-up artist used to question her about them but she never told anyone the truth. Great to see she is having a good time after all the hard times.