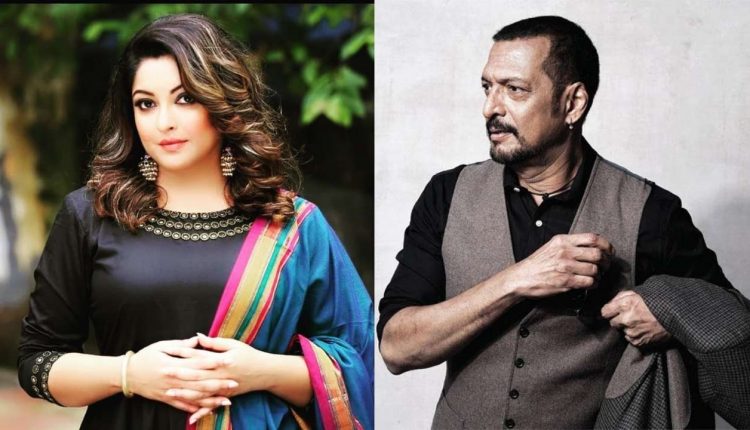 Tanushree accuses Nana Patekar of sexual harassment
Indian actress Tanushree Dutta came forward stating almost ten years ago a famous actor harassed her. On the sets of the film 'Horn OK Pleassss' that released in 2009.
Now, after the lapse of a decade, the actress in a shocking revelation. She said that famed actor Nana Patekar behaved indecently with her.
Talking to Zoom TV about the disgraceful incident, Tanushree revealed, "Everyone knows about Nana Patekar. He has always been disrespectful towards women. People in the industry know about his background. That he has beaten actresses, he has molested them. His behaviour with women has always been crude but no publication has printed anything about it."
Unveiling details regarding how Nana harassed her. She said, "He was grabbing me by the arms, pushing me around. Then he would ask the choreographers to move and teach me how to dance. And the next thing I know he wanted to do was an intimate sequence with me. It was ridiculous." When she declared that she was uncomfortable with his proximity, he allegedly asked help from members of a political party, who broke Tanushree's car.
Sharing her views regarding global movements like #MeToo and #Time'sUp. Tanushree said that these will never have an impact in India until notable Bollywood celebrities don't condemn. And stand against what happened to her ten years ago. She added that though people spoke about the controversy, nobody took action.
Mentioning superstars Akshay Kumar and Rajnikanth, the 'Aashiq Banaya Aapne' starlet asserted that there can be no change until these actors do not boycott Nana Patekar:
"Akshay Kumar has made few films with Nana Patekar in last eight years. And Rajinikanth also recently worked with him (in Kaala). If such big stars will keep working with these culprits then there's no hope for any movement to happen."
"Everyone has gossiped about this but they've never spoken. People with this kind of character speak like this against the kind of character that I have because they say she does glamourous roles so must be glamorous and all. Behind the back, they are so dirty. When you are in the industry you hear so many stories about these actors. But these things never take surface because they are PR packaged very well. They will give some money to some poor farmers. How much they do and how much they don't know, no one knows. But all this is just for show," she added.
Tanushree Dutta signed for a special appearance in a song in 'Horn OK Pleassss', which she had to drop, owing to Nana Patekar's inapproporiate behaviour allegedly.
Her accusation is the first of its kind pertaining to harassment women are subjected to in the entertainment industry. And is kind of India's first #MeToo moment.
Earlier, famed Indian director Anurag Kashyap sharing about the probable reason as to why #MeToo being unable to impact India, said that it's  because victims of this epidemic do not step ahead and speak for themselves.
"If the victim won't speak up, then no one can speak because others will be branded as disgruntled people trying to do rumor-mongering. It will be a total failure," stated Anurag.