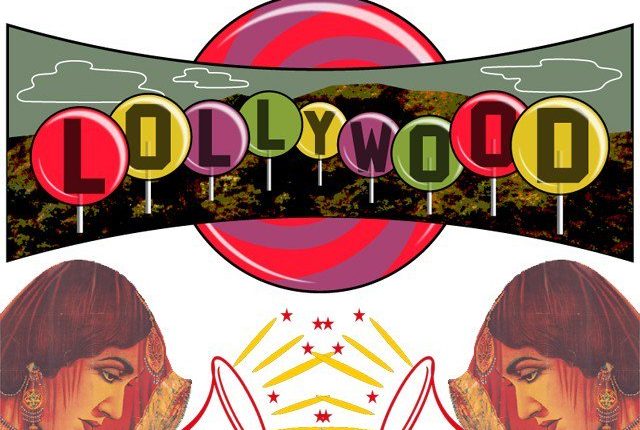 Pakistan's Cinema Industry (A story of Assassination)
Art is what defines us, what makes us human ~ Jan Vogler
Nothing can define art more beautifully than this line of Jan Vogler. Arts is something that represents humanity, and that brings humanity to humans. Arts makes a human sane, and it differs us from a robot who lack the emotions and sensitivity. Although there are many different types of arts like visual, performing, applied, etc.  But today I want to talk about performing arts and its assassination in Pakistan.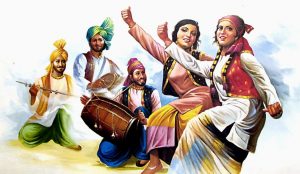 In the performing arts, there is dance, music, opera, films, theater, drama, magic shows, circus, and stand up comedies. It is the most appreciated and most liked form of art around the globe. We all know that life is not a bed of roses; instead, it is a path of thorns. Life has its struggle, its highs, and its lows. The beauty of performing arts is that it provides entertainment to everyone who watches it. The vision of an artist is that he/she spreads happiness and make people forget their hardships. Other than this it helps the people to think; it provokes the emotions of people. Good performing arts spread the message of humanity and morality.
Pakistan's cinema industry:
Let's discuss the history of cinema in Pakistan to know more about cinema in this country. This blog will tell you a lot about  Lollywood and how it became synonymous with bad quality movies. It will also help you to understand how performing arts left this land.
I was always interested in the arts, especially in the performing arts. I always liked the peace that art brings with it. But unfortunately, the cinema was not very popular in Pakistan during my childhood years. I was born in 1996 in an era when cinema was ultimately collapsed in Pakistan. My parents never take me to watch movies. I remember my grandmother told us stories that they use to watch films in the cinema with their neighbors in Karachi. Whenever I listen to her tales, I always thought that oh they must not be having televisions in their houses at that time. I never knew that watching a movie in a cinema is an entirely different experience from what we see at our home. Lollywood was known for making bad quality, villager movies, and I didn't watch a single film of Lollywood when I was a kid.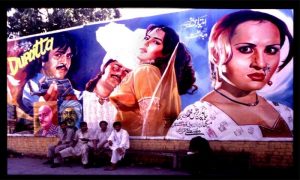 Later after the year 2010, I saw the culture of cinema becoming popular in my country. Then I thought oh cinema experience is way better than watching a movie at home. I started researching the cinema industry. I wrote two papers on Pakistan's cinema Industry in my university and a case study of the complete journey of Pakistan's cinema from the era of glory to an era of anonymity. The more I learned about this industry, the more my heart was throbbing with pain. There were once 1,585 cinemas in the country now there are only 161. Once there was a culture of the drive-in cinemas in Pakistan, and now we don't have any such cinema. The concept which is now considered as new in the country has a history of its presence in this region before it was doomed to die. The industry was so poorly assassinated due to political instability that even its history of glory is now forgotten.
History of cinema in Pakistan
I can't give you a complete picture of the entire cinema story in just one blog. So, I will only give you the highlights to make you aware of what happened to Pakistan's film industry.
Pre-Independence (1896-1947)
The film industry came to the sub-continent region way before the partition. Almost fifty years before the division happened, the cinema was brought to the fertile cultural soil of the sub-continent by the Lumiere Brothers. The current culture of storytelling and drama made sub-continent an attractive place for the business of cinema. Dada Saheb Phalke made India's first full-length feature film in 1913 "Raja Harishchandra" and is known as the father of the cinema in sub-continent. In the 1930s, the advancement in technology happened, and sound movies hit the land. The filmmakers who were firstly more concerned about the facial and body expressions of actors started to put more attention on their dialogue delivery. The psyche of the people of this eastern region made the romantic genre the most popular one and a commercial success "Heer Ranjha" was made in this period.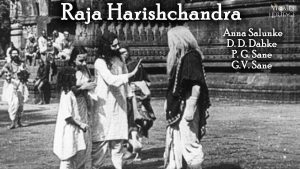 Post-Independence Early Years (1948-1955)
The partition divided the industry like the sub-continent into two. The hub of the Indian film Industry became Mumbai and was named Bollywood after the region of its origin "Bombay" (old name of Mumbai). And the headquarter of Pakistan's film industry became Lahore thus it was called Lollywood. Pakistan lost a significant number of artists due to partition, but still, a group of talented individuals was present. Due to their efforts "Teri Yaad," the first Pakistani movie directed by Daud Chand was released after one year of partition in August 1948. Another hit "Do Ansoo" was released in the fifties and it grabbed the audience attention in cinemas for 25 weeks.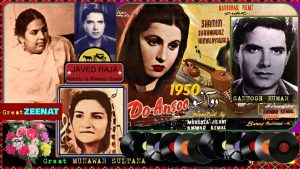 Golden Days (1956-1970s):
The era of the 60s is still considered as the golden period of Pakistan's film industry. In 1967 "Insaniyat" a film by Shabab Karanvi was produced which became a golden jubilee film of 1967. Other successful films like "Andleeb" of Fareed Ahmad which was a super-hit and "Zarqa" which was a mega-hit was made in 1969. These implausible movies made this period the most dazzling time for the industry.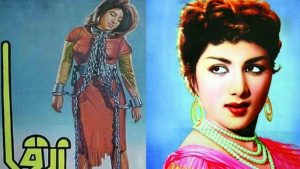 The Decline (1971-2000)
The 1971 chaos divided the country into two parts the East and West Pakistan.  It also dichotomized the artists and audiences of Lollywood cinema. Pakistan bore the loss of losing its Bengali cinema and artists.
In the 70's it was the era of the democratic leader Zulfiqar Ali Bhutto. The censor board was very lenient in Zulfiqar's period. In his period, movies showing western culture were made in Pakistan's cinema.  "Miss Hippy" and "Society Girl" are a great depiction of leniency in his era.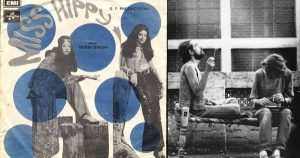 Collapse:
After the imprisonment of Zulfiqar, the military ruler gain the power of the throne. The military took over of Zia completely ruined the industry. The military ruler was the bane of the industry's existence. The laws set by Zia-ul-Haq led to the complete assassination of Pakistan's film industry. All movies made in the earlier three years were banned due to their un-Islamic appeal. The new laws demanded the filmmakers should be the degree holders and heavy taxes were imposed on the entertainment industry. People were not allowed to show romantic content onscreen, and women were not allowed to wear clothes that were not according to Islamic laws and reference to another religion other than Islam was not recognized.
Usman Peerzada. A director and TV actor In Zia's era remember:
"Some of the laws passed during that time defeat common sense. For example, it was forbidden to show a woman wearing red on the screen. A girl and boy could never be shown alone in a room, even if it were husband and wife also a double bed in a room could not be shown," he adds. He explains how different filmmakers had to work around these laws to make movies, which naturally took its toll. The only solution to government interference was bribery."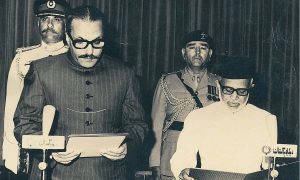 Under this flawed rule, many cinema owners were forced to abut their cinemas, and some were given benefits on converting their cinemas into offices or plazas. As the romantic love stories were not allowed to be shown on screen, so now a culture of showing movies in which violence was prevailing had started. In this era, the industry which was targeted the most was Urdu film industry due to the romantic scripts.
"Maula Jhatt" directed by Younis Malik and produced by Sarwar Bhatti was produced in 1979 became a super hit of this period. This movie was based on the culture of Gujranwala rural areas, which is depicted in the short story "Gandasa" of Ahmed Nadeem Qasmi. It inspired many cheap movie makers to make such movies which were based on Gandasa culture, that portrayed villains as heroes. The Pushto and Punjabi cinema largely overshadowed the Urdu cinema as the censor board showed more leniency in approving their movies due to massive bribery from their side.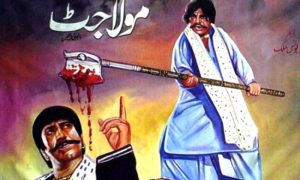 After that, the cinema was left at the mercy of the mafia lot. Because these people had the money to make movies and they also had the resources to get them approved by the censor board through bribery. Prostitution was welcomed in the cinema industry now as the films being produced were extremely vulgar. The first obscene movie created was "Khatarnak" which created the acceptance of vulgar cinema in Pakistan. After the new trend of making lewd and violent movies started. It also stopped the talent of good people to come. As now the cinema became a corrupt industry where good people didn't want to work, and investors were not ready to invest as it became a considerable risk to invest in it.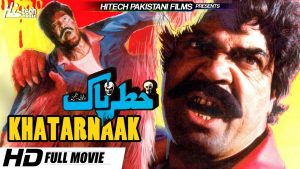 Zia-ul-Haq tried to Islamize the cinema, but instead, he made the cinema filthy and obscene.
Moreover, the cinemas were shut down due to the lack of returns. The present ones were not appropriately maintained due to lack of finances and type of audience. The appreciative audience started to abstain from watching local cinema.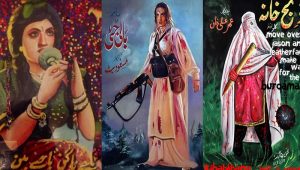 The new movie culture becomes famous in the frustrated lower-class audience and Afghan refugees as they were not allowed to get such entertainment in their country. In this era, any relation with the movie makers or working with them became a taboo for the cultured class.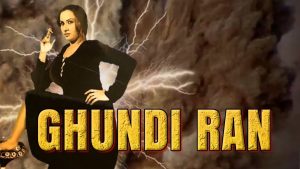 After the reign of the military officer was over in the 2000s, some directors tried making different films notable of them being "Deewane Tere Pyar Ke," "Mujhe Chand Chahiye," "Sangam," "Tere Pyar Mein," and "Ghar Kab Aao Gay," the films were stuck somewhere in between, as Gandassa lover culture didn't accept them, and middle class avoided them due to technical shortcomings.
The revival of the Cinema in Pakistan
In 2007 a movie named "Khuda K Liye" directed by Shoaib Mansoor was made. It was the first Pakistani movie that I watched. I was amazed to know that Pakistan can also make good movies. Following this hit, another fascinating film of Shoaib Masoor "Bol" was created in 2011 after which it was declared that the revival of Pakistani cinema has started.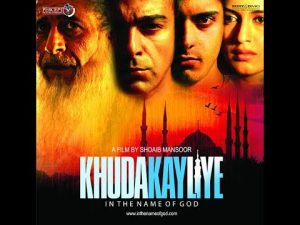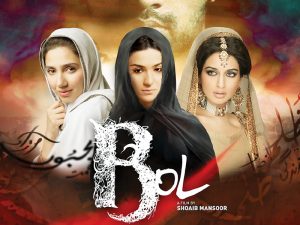 In this period of reviving the cinema Pakistan has made some fantastic movies like "Zinda Bhaag," "Cake" and others. But the world has gone far away in this business, and we're centuries behind from them.
So, this was the history of the cinema industry in our country. From the peak to the complete devastation, the cinema has been through a lot in this country.
Now we say that our cinema is reviving once again, but the question is that has the thinking of the dictator left us? Are we ready for the new cinema production and viewing?
Unfortunately, what I see around me is very different from what we are thinking about Pakistan's cinema. We are producing a confused cinema. Like we know that Bollywood Masala films are earning money, so we have started making commercial movies which have lots of Masala but no connection to the real world. Even some logic exists in Bollywood commercial films, but what we are producing is awful. Like in a recent movie named "Chalawa" an item song was performed by a girl who has run from her house with a guy and immediately after leaving home, she starts dancing on an item number. Like seriously?
The only hits we are producing are on nationalism and Pakistan forces. But this trend has also become old now. What's new?
If I talk about audiences, the viewers of this country are also confused. They can watch short dresses and item numbers in foreign movies but when it is shown in Pakistan's movies oh my God Haram! These people start commenting; Are these actors Muslims? Are they representing Pakistan?
We need to understand this thing that if a girl is wearing a western dress in Pakistan's movie, it is okay. She is not defaming Pakistan internationally because the thinking of the international world is not stuck in the woman's dress like ours. I was having a discussion with a colleague of mine about Pakistan's cinema industry she said, "Whatever it is we should not make movies showing western culture it's not allowed in our religion."
I don't know when people will learn that there is nothing as "our" in religion. Religion is a personal thing. I think it should remain personal. Otherwise, everyone will turn into a judge. The Earth is in a bad shape today because, in the quest of protecting our religion, creed, caste, race, and our nationality, we have forgotten humanity. We need to take arts as arts and religion as religion. Modern culture doesn't hurt anybody's religious sentiments but commenting on other people spiritual beliefs does.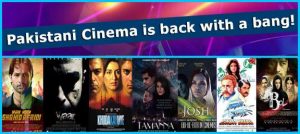 In Pakistan's cinema Industry a revival is needed in everything in movie making, script writing, technology, production, etc. Also, education is necessary for viewers who come to watch movies. There are issues in production, distribution, execution. Hence everything demands a revival. There is an issue with the whole ball of wax.
We need to bring the Cinema back to this land!
Cinema should come back to our society. We have to make this country a cultural land once again. Because right now, we are a confused nation. We are confused between religion and culture. It has made our condition such that we are neither religious, nor we have a culture. Let's forget everything and bring the cinema back to this country. Let your children work in creative fields if they want to, promote arts in children, and support Pakistan's visual and performing arts. Only this can help us in positioning ourselves internationally. It will make us human again and bring humanity back to our society.
I will soon write a blog on cinema and its importance on positioning the nations. I hope you have liked this one.