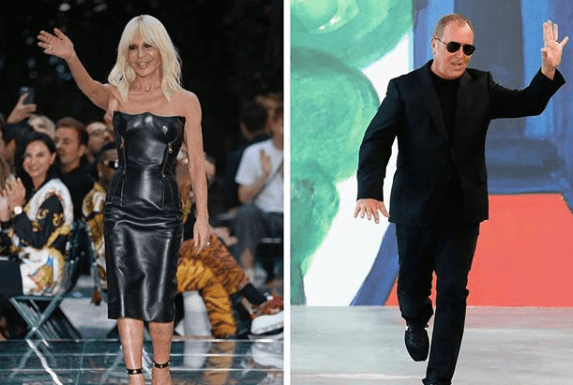 Is Michael Kors about to acquire Versace for 2.1 billion dollars?
Hallowed Italian fashion house Versace, one of the few remaining big names in the business under family control. It is close to a deal to be acquired by growing luxury juggernaut Michael Kors.
Headquartered in London, Michael Kors who has its roots are in the US could announce a deal as soon as this week, said the reports which cited unnamed sources.
The news reports varied on the size of the deal, with some saying $2 billion and another stating $2.4 billion. Some accounts said Donatella Versace, the brand's iconic leader, would continue to have a role with the company after the deal. Serving as the artistic director and vice-president of the group, she has called a staff meeting in Milan for Tuesday.
The deal would be the latest push by Michael Kors into high-end luxury after it bought Jimmy Choo PLC in 2017 for $1.4 billion. The brand started in 1981 and named for its founder, who was born in Long Island, New York.
The transaction will intend to position Michael Kors more fully as a competitor to Paris-based LVMH and Kering. And the Swiss company Richemont among global heavyweights in luxury across various product lines, analysts said
Versace was the brainchild of Gianni Versace, who was born in Calabria to a dressmaker mother. And presented his first signature collection in 1978, with his brother Santo taking care of the label's business arm. 20% of Versace, known for its Medusa head logo, bought by US private equity group Blackstone in 2014. While the family owns the rest. CEO Jonathan Akeroyd stated that the group boasted sales of $760 million in 2016. And turnover expected to exceed by more than a billion in the "short term".
Alos, Michael Kors's sales in 2017 were $4.7 billion, up from less than $800 million in 2011 when the company went public. It is still especially well known as a maker of handbags. And for its founder who appeared on reality-show Project Runway. Michael Kors has dressed Michelle Obama, Melania Trump. And celebrities such as Jennifer Lawrence and Taylor Swift.
The deal would give Michael Kors the ability to "properly compete with Kering's power brand, Gucci," explained an analyst. Noting that the consolidation in the fashion creates risks of for smaller brands that stay independent "of being left behind" .And unable "to afford the exposure" of a bigger company.
Turns out Michael Kors is snaping up Versace for 2.1 billion dollars.