Pakistan Weddings – Extra Lavish weddings trending in Pakistan
In April, the wedding of my sister was decided. April was the last month of my university too. Every day an event was happening on my campus; from color day to costume day we celebrated everything. My schedule was very hectic. As I was doing freelancing, enjoying the last days of my university life, having graduation blues and at the same time feeling the pressure of the big event that was coming closer with passing days. After my final exams in May, I got selected for the job and started working immediately.
Now the pressure of the upcoming event and workload was increasing even more. The wedding is supposed to be an event of joy. But because of the trend of extra lavish  Pakistani weddings, it has become a stressful happening.
Extravagancy at Pakistani weddings
I have always been a person of imagination. From lavish events on the marriage ceremony to the groom coming on a white horse. I had fantasized about everything for my elder sibling. But I never thought about the energy and money the preparations of such events require. And now when the imagination was becoming a reality, the spark of the wedding started dimming for me.
Maybe, because of the extravagance, we showed on buying her wedding dresses, booking a photographer, makeup artist and marquees. Or because of the fatigue that was tiring me. I realized while preparing for my sister's wedding that marriages have become a source of stress instead of a joyful event. That is just because of the extravagance that we show at Pakistani weddings.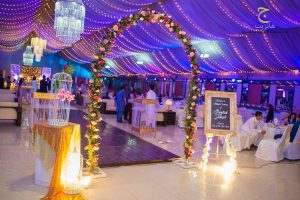 The Pressure of the 'Perfect' Wedding
The worst thing is the pressure of looking best, getting the best photos, and having everything perfect on the wedding day.
Even though the aunties who will attend the wedding will still gossip about your event and outfits. It is irrelevant to them that how much effort you put. But the amazing thing is that we still care about people, everyone does. The #weddinggolas has ruined everything even more. Now people want to do everything for social media, and the real enjoyment is missing.
Wedding events are multiplying with more Exposure to other cultures
Another thing which I have realized lately that I have seen many conservative people in Pakistan criticizing our society for following Indian trends like mehndi and mayun. But the dilemma is that due to the exposure to the western culture now we are not just adopting Indian trends. But we are also following western trends like Bridal Shower.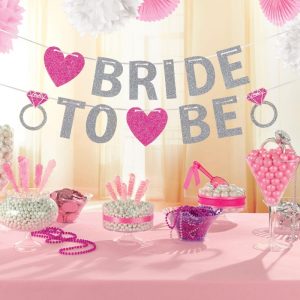 I am not a person with strict religious or cultural views or anything but duh!!! These all events need so much time to prepare that wedding itself has become the most challenging project. In this project, the stakeholders are your entire family, friends and the person who is getting married.
Being the sister of the Bride is not so easy
The wedding of my sister made me understand the fact that being the sister of the bride is not so easy. You have to be very conscious while selecting your dresses because you have to consider those people also who will come to see what Dulhan and her family is wearing. I know some of you might be dreaming in your head that I don't care about what someone else thinks. But, in reality, we all do. So, trust me handling wedding preparations with your normal life is like managing the joint family of your in-laws while having a 9 to 6 job.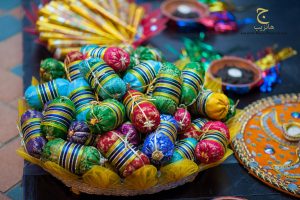 The extra lavish Pakistani weddings have now become a trend. Everyone falls prey to such trends, and my family is not unique. Now, one thing I know for sure that I will have a small wedding event because the charm to have a big wedding is almost gone. So, the moral of the story is Guys please stop making weddings extra lavish events. Keep it as simple as you can!