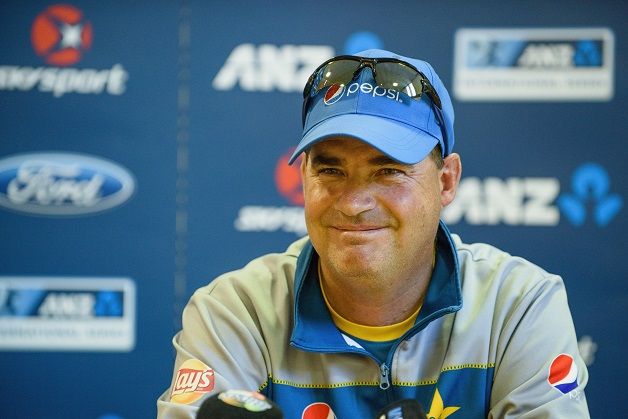 Arthur still hopes Pakistan can win Asia Cup
DUBAI: Pakistan head coach Micky Arthur on Tuesday said that the team green still has the chance to win the Asia Cup.
Talking to a private news channel, Arthur said that Pakistan will win its final Super Four match against Bangladesh on Wednesday. "The team will then take revenge from India for the final two losses," he added.
Arthur admitted that nine-wicket defeat against India in Super Four was the worst of his career as Pakistan's coach. He, however, refused to accept the fact the national team's "switch was off" during the Super Four match against India.
"We remained unable to bring Indian bowling under pressure," he said, adding that switch off is a harsh term.
The coach further said that the team needed to take early wickets against India but lost the chances due to poor fielding. "If we would have taken early wickets, the situation would have been different."
"The young team is passing the through formation phase and huge-loss against India has most certainly shaken their confidence," the coach admitted, adding that the loss of confidence is the reason behind team's batting failure.
Talking about the bowling, the coach said that the bowlers did not bowl according to plans. "Our bowling was disappointing and did not have any patience," he added.
Pakistan will play against Bangladesh on Wednesday in a virtual semi-final.
Pakistan lost both matches against India, won against Hongkong. Green shirts can reach the finals if they win against Bangladesh.
Pakistan's batting and bowling both have been an utter disappointment for the fans across the country. Even though, Kohli, due to his other commitments, could not play against Pakistan. India surfaced as a strong team and is unbeatable until now.
Fans are hoping to see something like Champions trophy 2017.
Let us see if Pakistan manages to put on the same show again.