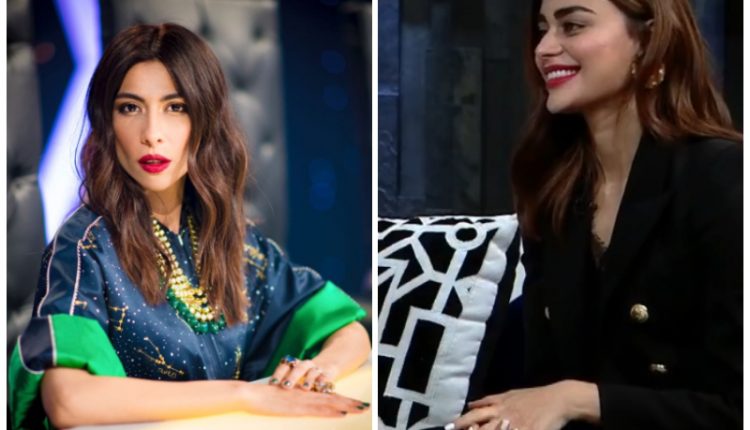 Meesha Shafi criticizes Sadaf Kanwal for her comment on #metoo
With the gradual uprising of #MeToo in Pakistan, many have come forward with their own ordeals of sexual harassment.
Pakistani actress and model Sadaf Kanwal recent comments on sexual harassment. And the #MeToo movement have landed her in hot waters.
The 25-year-old model and actor appeared on 'Tonite with HSY' hosted by acclaimed designer Hassan Shehryar Yasin. During the interview, she expressed her thoughts on the very sensitive #MeToo campaign.
"You know aap ke sath #MeToo jab ho, tab bol do. Baad mein aap ko yaad araha hai #MeToo, So I think jab ho bol do. (You know, when you have a #MeToo incident, say it then. Why are you remembering it later? I think when it happens you should say it.)" she said.
The 25-year-old model continued, "If I ever have a MeToo incident, I would say it.
And I won't just say it on social media. I'd tell all of you," probably hinting towards Meesha Shafi.
This had sparked an outrage from the feminists who called her out for her remarks about an issue as sensitive as sexual harassment.
Also see: What Richa Chadda has to say about people taking advantage of the #metoo movement
Singer Meesha Shafi, who recently accused co-singer Ali Zafar harassing her, also responded to Sadaf's statement by referring to her as 'strong eyebrows'.
In a tweet, she said, "Strong eyebrows.. do not a strong backbone make 🤷🏻‍♀️ Pfffft"
Strong eyebrows.. do not a strong backbone make 🤷🏻‍♀️ Pfffft

— MEESHA SHAFI (@itsmeeshashafi) September 19, 2018
A user then went on to comment how difficult it must have been for Meesha to talk about own episode of alleged harassment.
"After this whole Sadaf Kanwal incident, I realise how difficult it must have been for Meesha Shafi to take a stand for herself and point a harasser in the same media community which harvests people like Sadaf," wrote Javeria.
Sadaf, on the other hand, has kept mum about the controversy as of now.