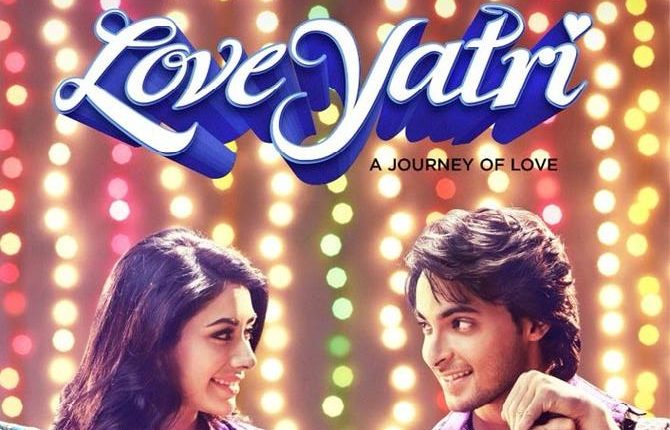 Salman Khan lands in hot waters again
Bollywood megastar Salman Khan can hardly go on a few days without drawing trouble his way. And now the bad boy is in hot waters once again in regards to his upcoming production 'Loveyatri.'
As reported by Indian publication The Indian Express, the 52-year-old actor's film changed its title from 'Loveratri' to 'Loveyatri' a few days prior. And now ensnared the actor along with others, in legal trouble yet again after an FIR filed against him. The case registered against Khan and other associates of the project. Undertaking an order passed by Sub Divisional Judicial Magistrate earlier this month on September 12.
A complaint by advocate Sudhir Kumar Ojha had led to the court passing the order. On the basis of the film ridiculing the religious festival of Navaratri adding. That obscene elements of the film could also upset the beliefs of the public.
He also said that the promos of the movie suggested that it contained vulgarity and could hurt sentiments.
On the other hand, Salil Thakore who has been the counsel for Salman Khan Films has responded to these allegations by making use of a Supreme Court order which stated that film certifications and its likes are the responsibility of the experts and it is best to be left with them for decisions on these cases. Thakore also argued that oversensitive claims, in this case, need not be protected. His response further mentioned that the trailer of LoveYatri was never look down upon the festival nor does it promote it nor does it showcase any immodest behavior or scenes of any kind.
LoveYatri also marks the debut of Warina Hussain and is directed by Abhiraj K. Minawala. Along with Salman Khan, the film is also produced by Murad Khetani and Ashwin Varde. The film is slated to release on October 5, a few days before Navratri kicks off.
Amongst those in legal trouble over the project are, lead actors, Aayush Sharma. Warina Hussain, director Abhiram Minawala and character artists Ram Kapoor and Ronit Roy.
The film will be ready to hit theatres on October 5th 2018.